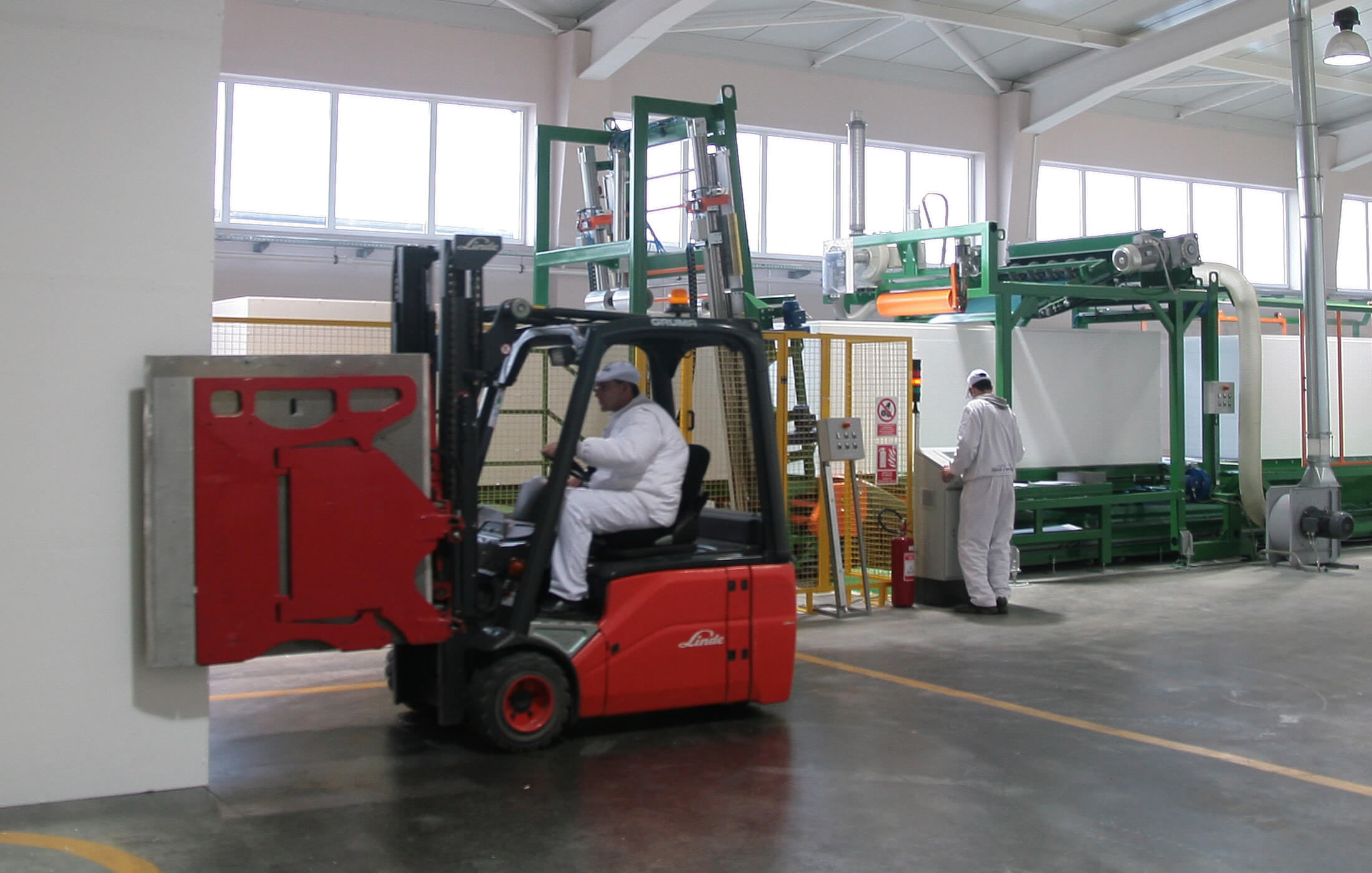 For the Masterplast group, our own manufacturing provides the background for serving clients' unique product requirements, alongside ensuring constantly expanding expertise and production quality. Our certified products with CE marking comply with European quality requirements in every way.

Subotica manufacturing base
Serbia, Subotica manufacturing base

The Masterplast group's largest and most rapidly developing manufacturing base is located in Subotica, Serbia. Fiberglass products for construction industry and industrial use, EPS polystyrene, and accessory profiles for ETICS systems are produced in European quality in the manufacturing complex. In the manufacturing base, a team numbering more than 500 staff works to ensure constant quality, a stable supply of products and competitive manufacturer's services.
FIBERGLASS MANUFACTURE
Following large-scale production development investments, starting in 2015, our fiberglass manufacturing unit came into being, deploying both traditional and the most up-to-date automated German technology, which with a capacity of 100 million square metres made the Masterplast group the 3rd largest manufacturer in Europe. In the plant producing a broad range of fiberglass products for construction industry and industrial use, we provide the Masterplast group and its partners with European quality and a reliable product background by means of flexible manufacturer's services.
EPS POLYSTYRENE MANUFACTURE
In the plant unit manufacturing EPS polystyrene established in 2008 with modern, environmentally friendly German technology, the production of the EPS insulating core of ETICS systems and other structural engineering insulation product solutions is underway. The increasing market popularity of our HUNGAROCELL and ISOMASTER EPS products is therecognition of our quality aspirations.
ETICS PROFILES
We manufacture mesh edge protector profiles to complete facade insulation systems, in a quality compliant with European system requirements.

Kál manufacturing base
Hungary, Kál manufacturing base 

Production began in the Masterplast group's first manufacturing base in 2005. In the plant units involved in the manufacture of expanded polyethylene foam and dry construction profiles, production is underway with TÜV quality assurance ISO9001 and ISO14001. Besides the capacity increase and technological developments, we also lay great stress on ensuring European working conditions, thanks to which we now have almost 100 staff working on the site.
FOAM SHEET MANUFACTURE – MASTERFOAM
We manufacture closed-cell expanded polyethylene foam sheet products with modern technology.
Our products are typically used by 2 major branches, the construction industry and the packaging industry.
CONSTRUCTION INDUSTRY USAGE
Our ISOFOAM products for construction industry usage primarily serve as underfloor for evening out underlay, as well as having a heat and sound insulation function. The foam strips known as "rims", of various widths and typically 5-10 mm in thickness, are used as dilation and heat insulation strips between the underlay and the wall. Utilising its construction industry experience and skills, the Masterplast group has managed to establish an extensive market presence. From Bulgaria to Sweden and from Portugal to Ukraine, our products become an integral part of home, offices, schools and other buildings. A keystone of our vocation is to provide high standard services, which meet our partners' expectations in terms of both product quality and added value.
PACKAGING INDUSTRY USAGE
We sell primarily thin foams (<2mm) and foam boards of various thicknesses and densities to the packaging industry, which following further processing (customisation) are forwarded to the end users. Through our packaging industry partners, our products are used to pack the goods of numerous companies, or they contribute to the high quality of final products as packaging for in-process components. Also in the packaging industry, we strive to meet constantly changing and very high quality expectations. With the continuous development of our products and the improvement of our service quality, we seek to become a reliable supplier for our European partners.
DRY CONSTRUCTION PROFILE MANUFACTURE – MASTERPROFIL
The dry construction product profiles, which play a significant role in the Masterplast group's turnover, are supplied in a full range of sizes and types, in constant quality and increased capacity from the output of our Kál plant. The products in our dry construction profile conform to the harmonised European standard, they have CE marking, as well as fully complying with the fire protection and noise protection requirements tested in the Hungarian National Technical Evaluation A-256/2015.k.

Sárszentmihály, Masterplast's central site
Hungary, Sárszentmihály manufacturing base
ROOF UNDERLAYMENT CUSTOMISATION
In our central site, we provide for individual customer product requirements in connection with the Mastermax and Masterfol product family in our plant carrying out manufacturing subtasks. Thanks to our extensive personalised and customised services, the manufacture of unique products in European quality becomes a reality, alongside a stable product supply.